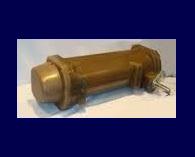 Characteristics

Rated Voltage- 12KV
Rated Current- 1250/2500/3150A
Rated Frequency- 50Hz
Rated Short Time Withstand Current- 40KA
Rated Duration of Short Circuit- 3sec
Rated SF6 gas pressure at 20 deg C- 2.5bar
1:1 replacement for VOLTAS make FG2 Interrupters of similar ratings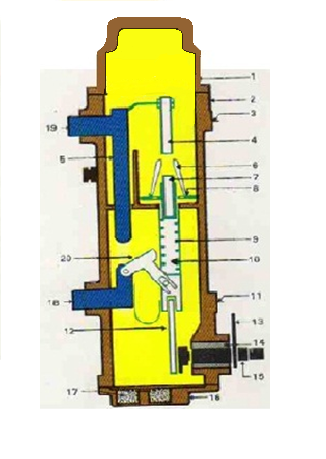 1) cover
2) insulating enclosure
3) fixation
4) fixed arcing contact
5) fixed main contact
6) insulating nozzle
7) moving arcing contact
8) moving piston
9) spring
10) main stem
11) fixation
12) insulation lever
13) crank
14) sealing device
15) shaft
16) cover
17) molecular sieve
18) lower current terminal
19) upper current terminal
20) moving main contact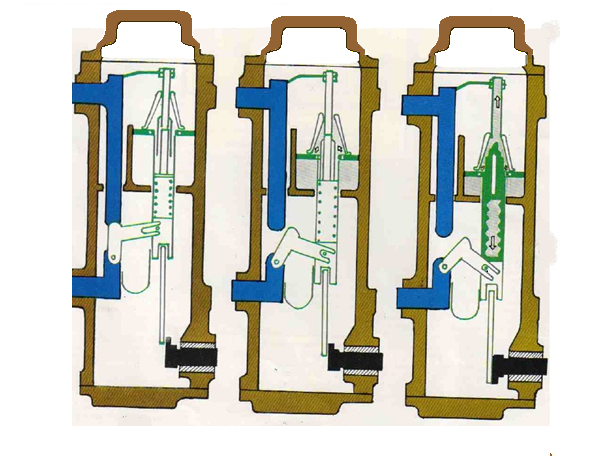 Operational Features :
1) During breaking of the contacts, the puff of gas extinguishes the arc when the circuit breaker is in the closed position.
2) Due to movement of the piston, the gas is compressed. Firstly, the main contacts open and then the arcing contacts break the contact so as to maintain a long life for the main contacts.
3) Due to this action, the compressed gas is released and it extinguishes the arc.