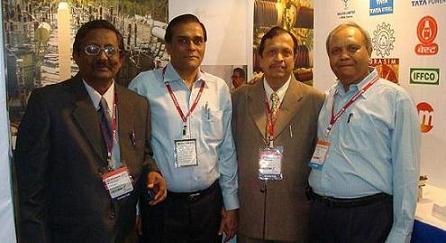 Heatex Electricals Pvt. Ltd. was incorporated in 2012 by merger of Heatex Industries and Parikh Enterprise which were started in 1993 with emphasis on the
POWER-SECTOR. Shri Pradip D. Parikh an IIT- Kanpur graduate has put together a team with a view to provide quality solutions in the fields of maintenance, overhauling and life extension of Switchgear upto 220KV.

To further accelerate his efforts, a manufacturing unit was established in Vasai, Dist. Palghar outside Mumbai to manufacture spare parts of Switchgear of different make upto 220KV.

Over the years, we have established our reputation as a Quality manufacturer and supplier of products we deal in. We are a passionate organization offering customized, tailor-made Solutions for Switchgear having voltage ratings varing from 415V to 220KV.

The company has gone from strength to strength over the years since its inception thanks to an overwhelming response to our customized solutions offered to valued customers like NPCIL, NTPC, ONGC, GAIL, RIL, VIZAG STEEL, STATE ELECTRICITY BOARDS and other large Public and Private organisations.